Many food shows are moving to the Fall this year but for kosher, the only choice is Kosherfest…read our story…Passover is looking good as items arrive in warehouses and shelves prepare to open…Watch out for an unauthorized kosher symbol, especially if the product is from overseas…AKO Mashgiach training now spreads over 4 continents…Kosher food and wine tasting premiere event goes virtual…Efforts continue to save kosher slaughter in Europe…Kosherfest warns of advertised fraudulent services…In My Sixth Sense, I find my favorite Deli, Mendy's…Eda Kram in her New Product Showcase looks at what's new with Tahini.
PLEASE NOTE: Kosher Today's Special Kosher for Passover Edition will be published on February 16th with all new (introduced for 2021 only) Kosher for Passover food products. Submit all names of products to

[email protected]

by February 12th and all Kosher for Passover wines by February 24th for publication on March 2nd.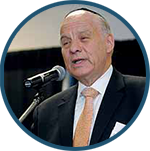 Menachem LubinskyEditor-in- Chief